FEMME | Female Mentorship Programme
Learn more about what to expect as a mentee at Eden McCallum!
A unique development opportunity for female students with an interest in strategy consulting
FEMME, our female mentorship programme, was created to elevate women by offering support, guidance and encouragement while they are building the foundation of their career and motivate women by creating a network of ambitious, like-minded women with an interest in strategy consulting.

During this nine-month mentorship programme, participants will develop themselves both professionally and personally. Together with an experienced mentor, you will figure out which topics are important to you, such as your development, work culture, how to leverage your background and maximize your potential.
As a mentee, you will also be appointed a buddy; someone who is currently enrolled in our Analyst Programme. They can share their experiences and help prepare for (case) interviews.
During the programme, you will expand your network and skills through social activities, workshops and events. Giving you the opportunity to get to know our (female) colleagues and other ambitious women with an interest in strategy consulting.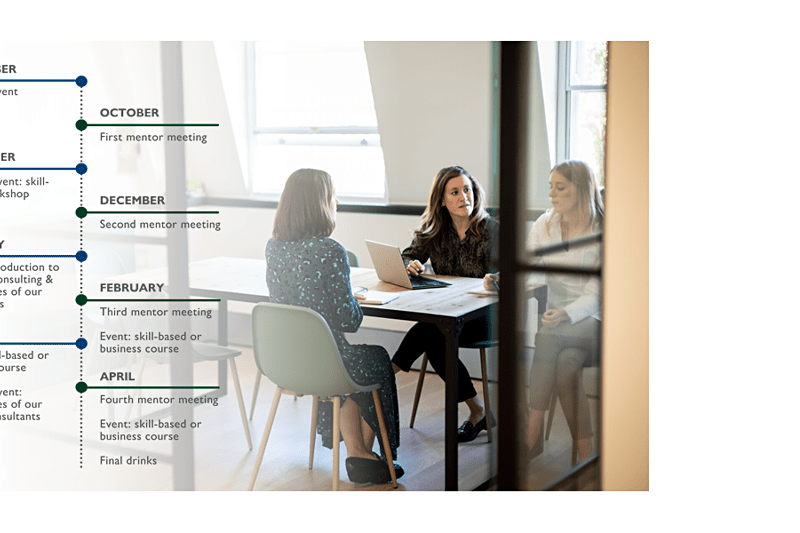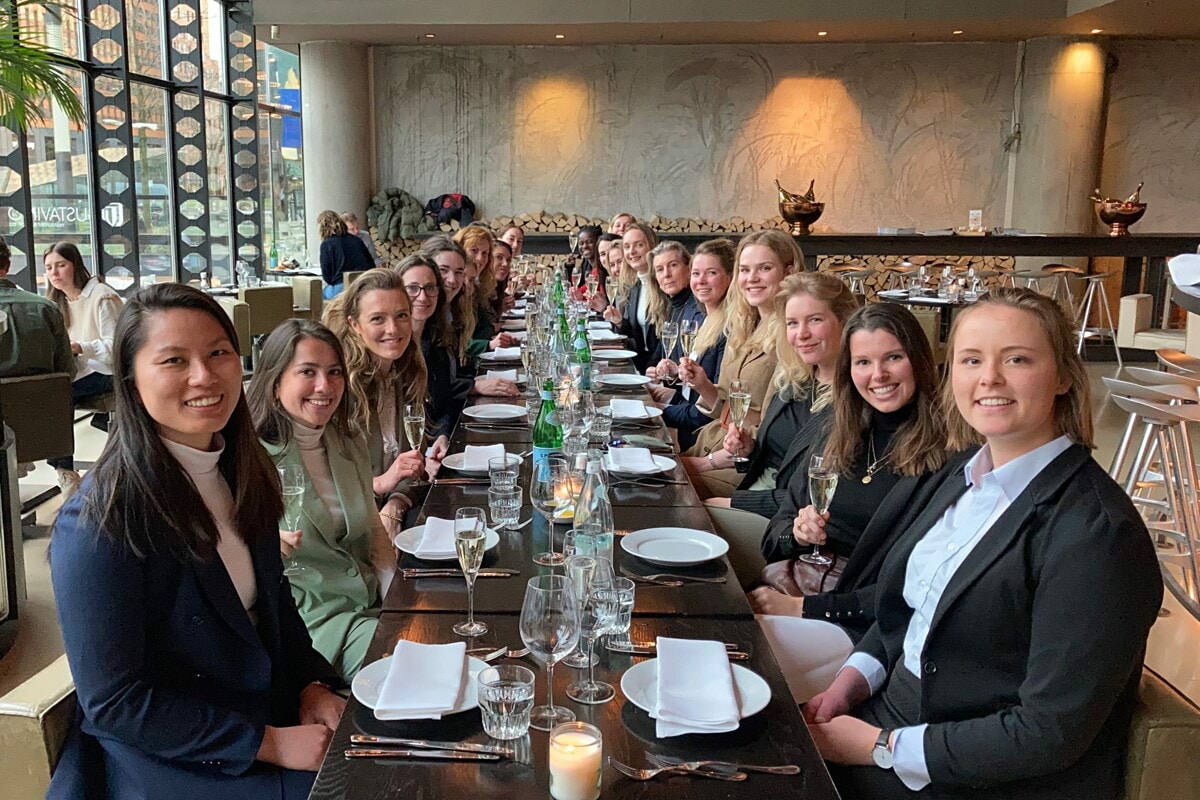 Events
Each year, our Amsterdam office organises multiple events for students and young graduates. Mentees have a guaranteed spot at all of them! Our events include an informative element, as well as lunch, dinner or drinks to get to know our Analysts, Associates and Consultants on a personal level. In short, our event topics are:

An introduction to strategy consulting & experiences of (female) consultants​
Skill-based workshops, business courses​ & crack-a-case
We offer events year-round, but most of them are organised between January and April.
Examples of our events include:

Crack-a-Case: receive tips & tricks on how to successfully navigate a case interview, before partnering up with a consultant to practice! After a day of case solving, end your day with drinks at our Zuidas office.

Women event | Wine & Dine: meet our female Founders, Partners and Consultants and enjoy a nice dinner at the Zuidas amongst an exclusive group of female students and young graduates.
Business Course: work as an Analyst for one full day! From the Partner's briefing of the project, analytical research, until the final presentation with your findings and recommendations, you will have the opportunity to get to know Eden McCallum's culture and way of working.
Lunch & Learn: learn about the professional experiences of an industry expert during a presentation by one of our Partners, followed by a delicious lunch with our Analysts, Associates, Consultants and Partners.
Application Process
The application process for our mentorship programme consists of three steps:
1. The first step is a CV and motivation review. A selection will be made based on academic achievements, extra-curricular activities and your motivation to join FEMME.
2. Next, you will complete an online numerical test to assess your numerical capabilities and analytical skills.

3. A (virtual) motivation interview to discuss your CV and motivation to join the Eden McCallum Female Mentorship Programme.
If you participate in our Mentorship Programme, you will receive a guaranteed interview for our Analyst Programme, and do not have to repeat these steps! For a detailed description of the process and an overview of the important dates and deadlines, please refer to the application page for FEMME.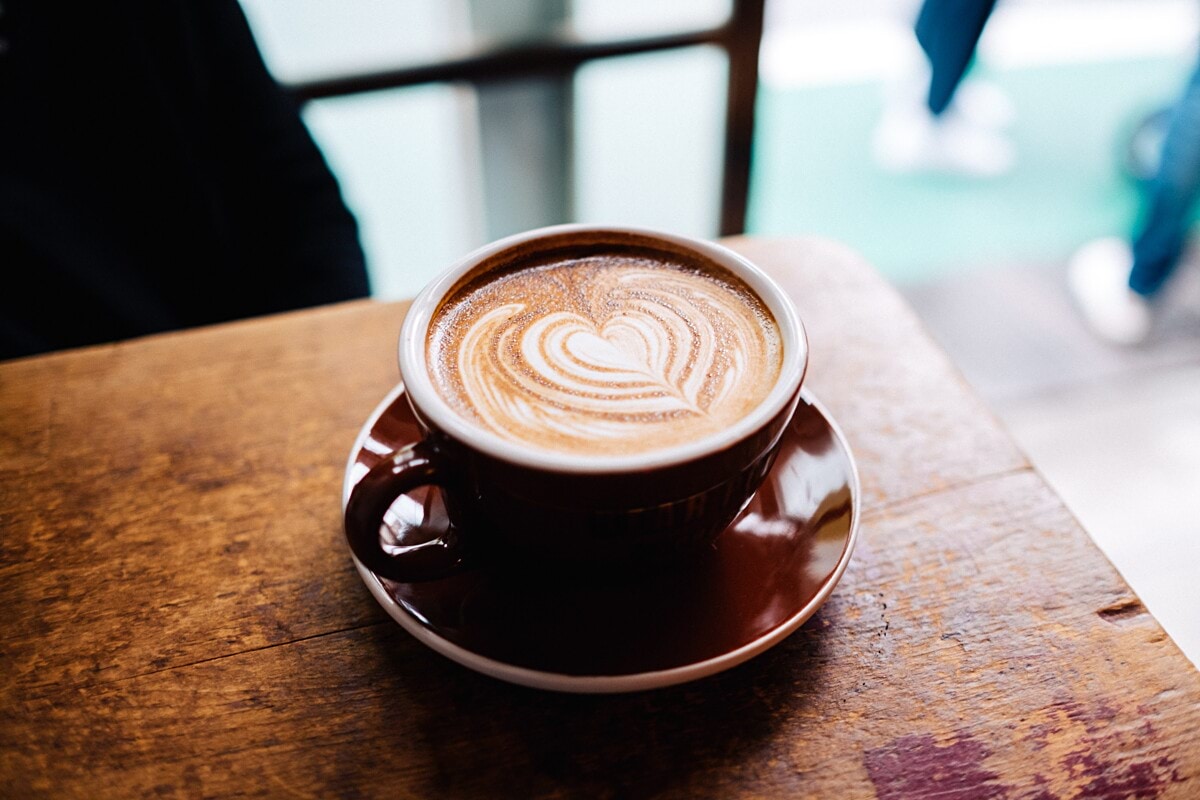 Coffee Chat
Would like to learn more about Eden McCallum's culture, people and way of working? Then we invite you to request a Coffee Chat! Why did our consultants choose Eden McCallum instead of a traditional firm? What are the best aspects of working at Eden McCallum? How do you prepare for your interviews? During a coffee chat, you can ask one of our consultants anything you would like to know to find out if the Eden McCallum Mentorship- or Analyst Programme suits you.